Top 7 Mountain Biking Tips For Beginners (Discover New Techniques)
This post may contain affiliate links. If you click an affiliate link and make a purchase, I may earn a commission. Also, as an Amazon Associate, I earn from qualifying purchases.
this blog post is all about Mountain Biking Tips For Beginners.
Mountain biking is one of the best and biggest activities that
Has many health benefits, including:
build muscles
Improve heart health
weigh loss
and much more
today, I'm going to share with you the main mountain biking tips for beginners that you have to take into account before and during the bike.
Let's jump in.
This kind of activity or outdoor activities require some basics that are any one of bikers should be backed by some tips before taking action in order to take the right way.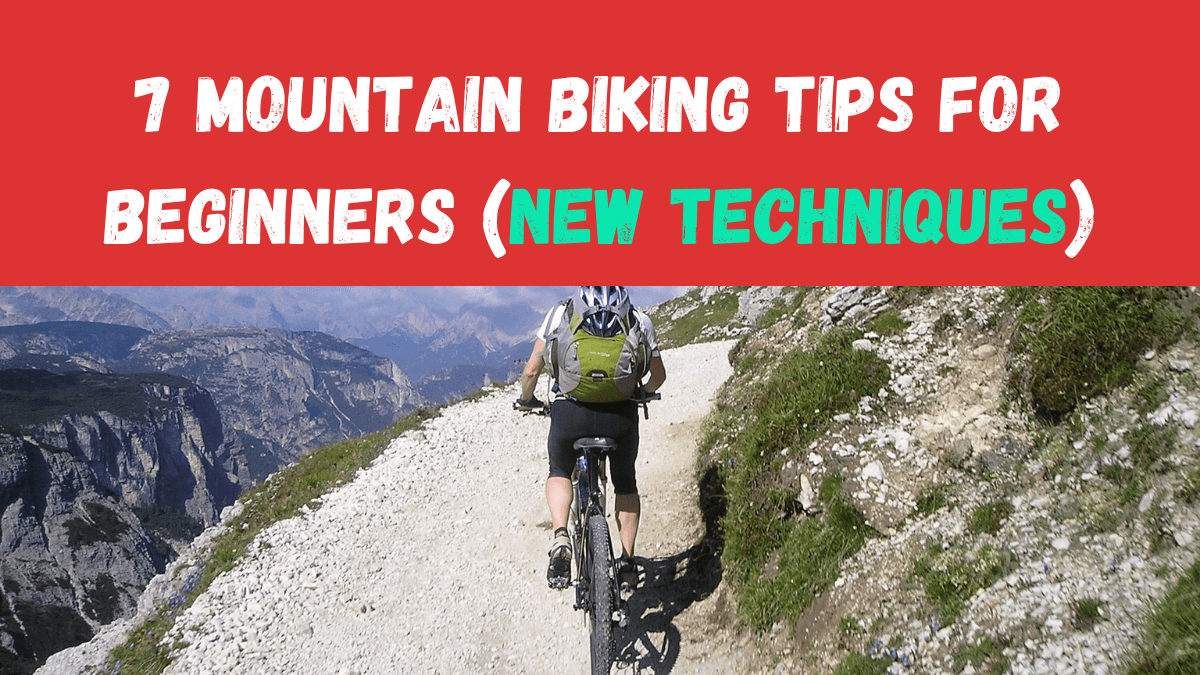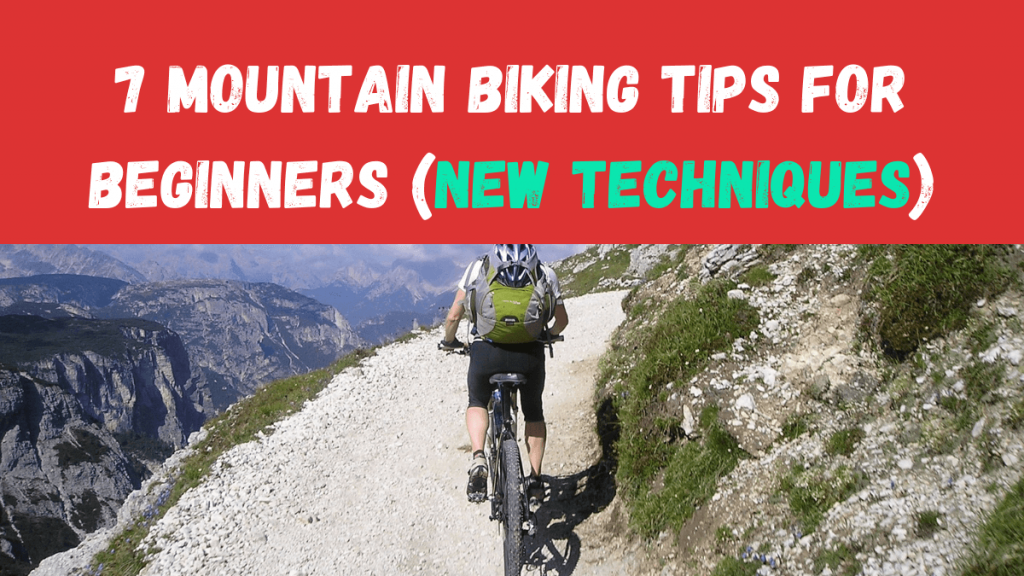 Table of Contents
Top 7 mountain biking tips for beginners
How to get into mountain biking
These tips are broken down into 7 main techniques.
1) Get your bike set up correctly
to reap anything that we want, we have to make it well configured.
Else, it doesn't work.
So, the same thing for your bike.
Before taking any action. These are two essential settings.
Here's what I mean.
The first point is setting it up correctly for weight and height
To clarify, there are a lot of new mountain bikers that don't take into account this point in order to protect and take your comfort and confidence.
Besides, this essential point makes you be more enjoyed yourself on the bike and be more productive. So, make sure to race this metric to be more comfortable.
2) look where you want to go
The second point is crucial.
It seems doesn't important but in fact, it's worth keeping it in mind.
When you're biking on the mountain, you have to keep your eyes focus on your head in order to keep your body position follows your bike's direction.
( Here's Why)
The answer is simple, when you're looking where you want to go, your body keeps more loosely and springy.
So, make sure to keep this point in mind in order to keep your body more comfortable.
3) Ride with people who are better than you (experienced bikers)
This tip is one of the most important mountain biking tips for beginners.
As you know, it is better to ride with professional mountain bikers instead of staying alone.
Here's what I mean, when you are riding with those that are better of you, they give you the chance to improve your skill on the bike.
In other words, you will discover how they bike, how they move their body, their bikes, etc.
So, try to pick and bike with people that are better than you in order to improve your skill in mountain biking and to be more professional.
Keep doing the bike consistently and surround yourself with the best and professional bikers and boost your confidence.
4) Learn how to track stand
If you want to test yourself and boost your confidence in the world of mountain biking and get the balance.
The key is bike track.
the track stand is an excellent way that you can do it if you do it consistently.
Keep in mind, this metric you will be able to master with a little bit of practice.
So, to test your confidence and boost your ability to bike on a mountain bike, try to practice the track stand. So, to master this amazing metric, try to practice every day or when you're biking and test yourself sometimes to be able to do it easily.
5) Choose different lines
Biking on different lines is a great option that you can do ever.
Because this point makes a huge impact on you.
Besides, one of the best ways to boost your confidence is to try different lines.
In other words, the more different lines that you're trying, the more confident you get. It's better to try different lines if you want to be a professional and better rider.
6) Watch mountain bike videos
If you are more curious and you want to watch and learn more about the bikes world.
It is helpful to see more professional mountain bike videos.
So, do your research and find the professional rider's videos or the best channels related to mountain biking in order to learn more from them by practicing and boost your skill and knowledge.
Upgrade yourself day by day to improve your mtb skills and boost your confidence.
Now it's the right time to discover the #1 technique to mountain biking tips for beginners, it's a huge point. So let's dive in.
7) Be Consistent
As you know, consistency is the key.
Regular mountain biking can protect you from getting some diseases such as obesity, heart disease, cancer, etc.
Do you see the difference between active and inactive people?
So if you want to be more professional and get your target goal, you have to be more consistent.
To get what you want, you need to work consistently, in other words, consistency is the key.
So, to progress and achieve your goal as a mountain biker, focus on regular biking because everything in life needs consistency to achieve it.
Final Thoughts
This blog post was about mountain biking tips and techniques for beginners.
I hope enjoyed my blog post and found it useful.
Now I'd like to hear from you what do you think about mountain biking tips for beginners and tricks?
Are you going to implement those amazing techniques step by step?
Or likely you have other suggestions?
In any case, I'll be happy to leave me your opinion below.