mens bike vs women's bike: Best Top 7 criteria to learn from
This post may contain affiliate links. If you click an affiliate link and make a purchase, I may earn a commission. Also, as an Amazon Associate, I earn from qualifying purchases.
Are you curious to know the difference between mens and womens bikes?
i mean mens bike vs women's bike.
In fact, there are a lot of differences between men's and women's bikes.
So, if you're a female or man cyclist that is interested to discover the main differences.
You're in the right place.
In this blog, I'm going to walk you through the main differences between them (step by step) to explore that.
So let's get started.
Table of Contents
the main differences between mens and womens bikes
what is the difference between mens bike vs women's bike?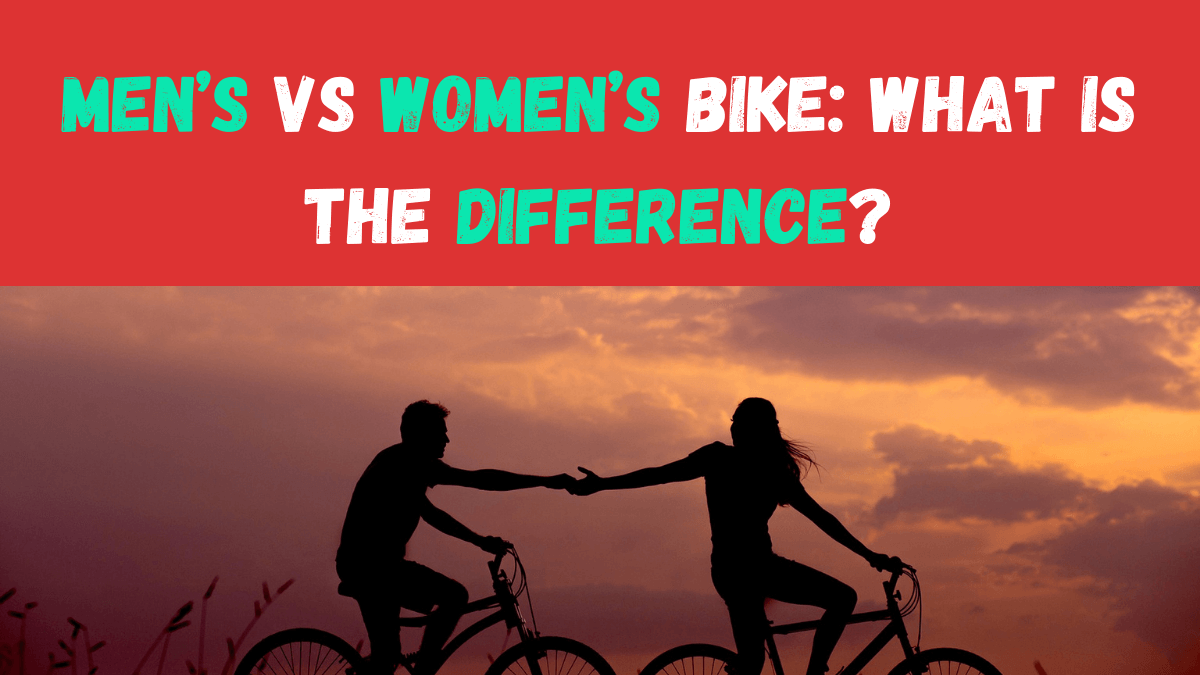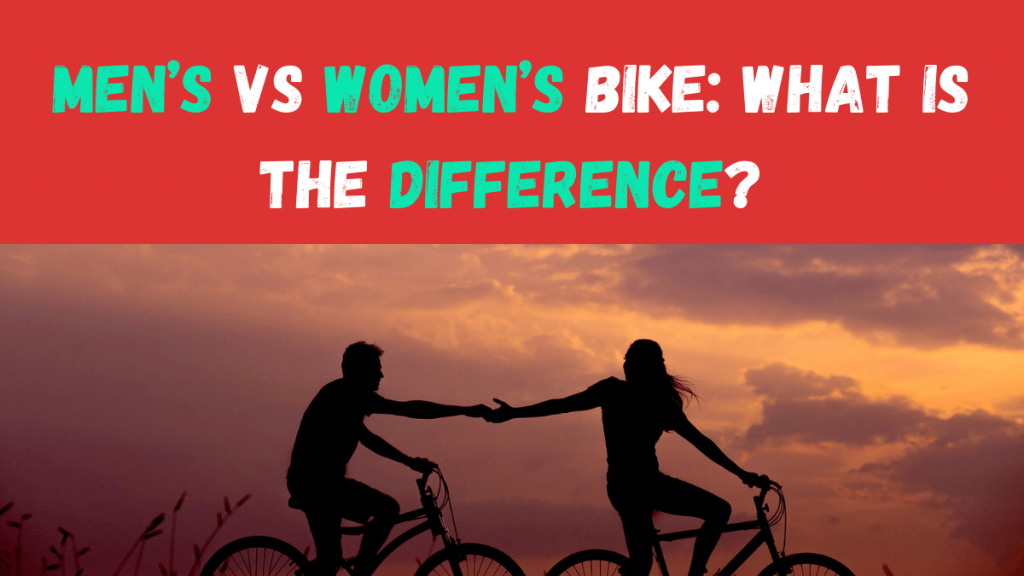 Here are the main things that you have to know between men and women bikes (or male vs female bikes).
1) Seat shape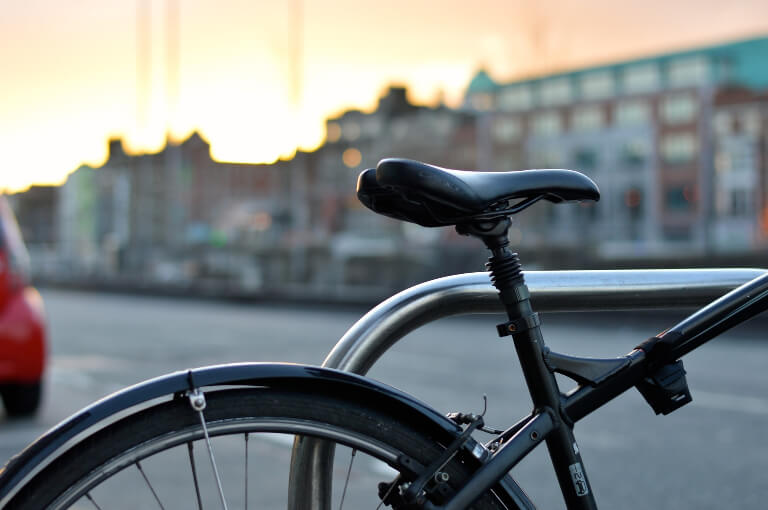 the most important thing that you have to keep in mind, it's the seat shape.
Mostly, women's cyclists choose women's bikes in order to fit and make them more comfortable when setting.
Men's bikes mostly have a longer seat whereas women's bikes prefer a shorter seat shape that fits their body.
So seat shape is the first point of difference.
2) Grips
The second difference point is the grip.
Men's grips are strictly different from one bike to another bike and also different from men's to women's.
Those grips on men's bikes are wider and are customized to each specific bike.
Do you see the difference?
So grips are the second point difference related to Men's vs Women's Bike.
Now, it's the right time to move to the next criteria.
3) Handlebars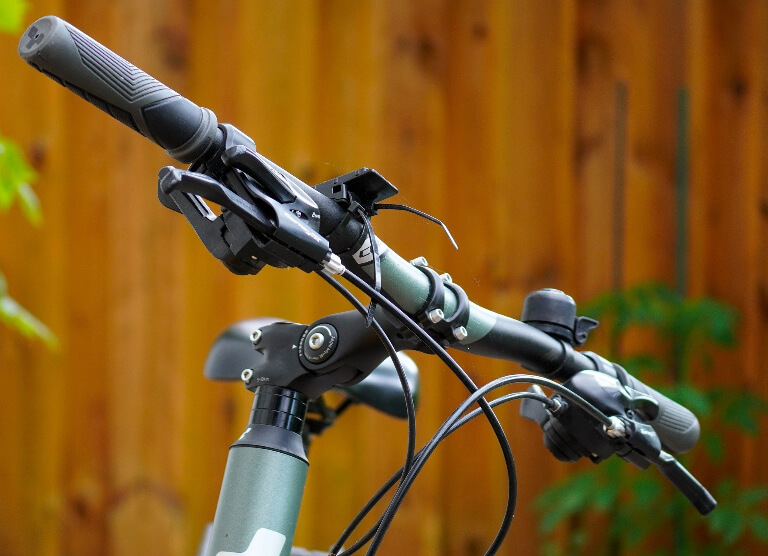 The handlebar is considered another key of differences between men's and women's bikes.
Here are the major distinctions related to handlebars.
shoulder width is the main difference between men and women
the handlebars on men's are wide and measure between 38 and 44 centimeters
the handle stem in men's bikes is longer to accommodate their long arms which could prove to be a problem for pregnant women bikers
women's handlebar is shorter compared to others
bike handlebars for women are extremely different from those men's.
4) Crank Arm length
A crank Arm is a tool that makes the wheels turn on by driving the chain.
Most people think the crank arm is similar because it might look identical in all bicycles.
But, if you dive deeper you'll see there is a huge difference between mens bike vs women's bike.
To be clear, men's bikes approximately have a longer crank (an average crank length of 6.7 inches(170 mn an average)).
But, women's bikes have 6.5 inches. (165 mn).
So do you see the difference?
Crank length is extremely different between men's and women's bikes.
So let's discover more other differences related to men's vs women's bike.
5) Stem length
Stem length is highly different from one bike to another.
Besides, women don't feel comfortable with longer stems.
On the other hand, they tend to attain shorter stems because they have shorter arms and torsos.
So stem length makes a big impact on cyclists' fit.
6) Brake Levers
Brake levers are also of the main differences between women's and men's.
This means there are some bicyclists who have smaller hands that impact on them in order to control brake levers.
So, make sure to get a bike with brake levers perfect and more comfortable for you.
7) Style
another key difference between men's vs women's bike is the style.
this means, women's bikes are unique compared to men's bikes in terms of many criteria.
Such as colors, appearance, aesthetic designs.
So women's bike is significantly more obvious regarding design.
Conclusion:mens bike vs women's bike
Choosing the best bike for you is not easy, because it needs more time in order to get the bike that fits your body.
To get that you have to spend more time checking out and test different bikes.
Over time you'll notice the right women's or men's bike for you.
Anyway, that's it for my blog post and I hope you found this blog post related to men's vs women's helpful and useful.
Now I'd like to hear from you what do you think about these differences between mens bike vs women's bike
Alternatively, maybe you have other additional differences?
Either way, leave me a comment to see what you think about those things.